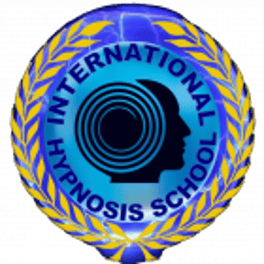 Publish a Gratitude Journal on KDP Amazon
Unlock success with this video guide: publish your first gratitude journal on KDP Amazon!
Are you ready to skyrocket your credibility and establish yourself as a leading authority in your coaching, therapy, or healing practice? Look no further – our comprehensive Video Guide to publishing your very own Gratitude Journal on KDP Amazon is here to revolutionize your journey towards success!
Navigate the intricacies of self-publishing with confidence! This 20-minute video guide will walk you through every essential step of creating and uploading your Gratitude Journal. With detailed instructions and invaluable tips, you'll be amazed at how effortless it is to transform your ideas into a tangible Amazon presence.
Empower Yourself with Passive Income: Harnessing the Power of Publishing
Empower your journey with a special bonus! Delve into our enlightening video class on generating passive income through publishing. Discover how to expand your impact and income by creating a lasting legacy through self-published materials. This is your gateway to establishing a thriving revenue stream while focusing on what you do best.
Unleash the Potential for Coaches, Therapists, and Healers
For coaches, therapists, and healers, publishing is more than just a step – it's a game-changer. Elevate your credibility and cultivate a reputation as an authority in your niche. By publishing your Gratitude Journal, you're not just sharing your wisdom; you're offering an immersive experience that resonates with your audience on a profound level.
Why Choose the Gratitude Journal Path?
The simplicity of a Gratitude Journal makes it an ideal canvas for infusing your unique coaching or healing approach. Elevate your services by integrating this potent tool into your practice. As you guide others towards gratitude and self-discovery, you'll be enhancing their lives while expanding your professional reach.
Rapid Launch, Lasting Impact
Witness your name shine brightly on Amazon's platform in record time! In just a few hours, you can transform your aspirations into reality by publishing your Gratitude Journal. This swift launch paves the way for a richer connection with your audience, boosting your clientele and income in ways you never thought possible.
A Future of Abundance: Workbooks, Self-Help Books, and Beyond
Mastering the publishing process once will empower you to create not only Gratitude Journals but also transformative workbooks and self-help books for your clients. As these
What is included:
1) A step-by-step video guide to creating and uploading your journal (20 minutes long)
2) Video class on creating passive income with publishing
The workshop is hosted on Podia and ready for instant access. Once you click the 'ready to start ' button, you will be redirected to Podia where you can complete your purchase.
By enrolling in the course, you are agreeing to the terms of the services
$9.99 (non-refundable)