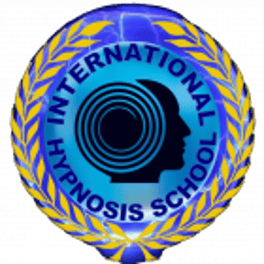 Shamanic Healing Workshop
Reassembling Consciousness & Soul Reintegration
When: Sunday, August 13th, 2023
12 noon - 2 pm Eastern Standard Time (New York time)
Where: live on Zoom
There will be a replay!
Fee: $25 (non-refundable)
Are you seeking profound transformation and empowerment?
Unlock the hidden potential within you and embark on a mystical journey of self-discovery and healing with our transformative workshop: You will embark on a mystical voyage into the higher realm where you will reassemble your consciousness and reintegrate the fragments of your Soul.
Soul Reintegration: Once we have explored the depths of our souls, we will lovingly gather and integrate these pieces, creating a profound sense of wholeness and alignment.
Upgrade Your Being: By reconnecting with all aspects of yourself, you'll find a renewed sense of purpose, empowerment, and a transformed perspective on life.
Emotional Healing: Release past traumas and emotional blockages, creating space for joy, love, and compassion.
Spiritual Growth: Deepen your connection with your higher self and gain spiritual insights into your life's purpose.
Personal Empowerment: Unleash your hidden potential and experience a newfound sense of self-confidence.
Mind-Body Alignment: Achieve harmony between your mind, body, and soul, promoting overall well-being.
Is This Workshop for You?
Shamanic Healing Workshop is open to individuals of all backgrounds and levels of experience. Whether you're seeking emotional healing, spiritual growth, or a more profound connection with yourself, this workshop offers a safe and nurturing space for exploration and transformation.
I promise you a deep profound trancework in the traditional Shamanic Way. You will experience healing on every level: Mind, Body, and Spirit.
Are you ready to upgrade your being and step into the fullness of your true self? Embrace your transformation and secure your spot now!
By signing up for this program, you are agreeing to the terms and conditions:
*** The workshop will be recorded, and you will have 1-year access to the replay.
*** By signing up for this workshop you are agreeing to be video-recorded. These recordings may be used in the training and for promotional purposes. If you'd rather not be recorded, simply don't participate in the discussion.
*** You will receive an email with the login information within 24 hours of signing up for the workshop. You will also receive reminders one day before each session and another one 15 minutes prior to the session.
Shamanic Healing Workshop
Reassembling Consciousness & Soul Reintegration
When: Sunday, August 13th, 2023
12 noon - 2 pm Eastern Standard Time (New York )
Where: live on Zoom
There will be a replay!
Fee: $25 (non-refundable)