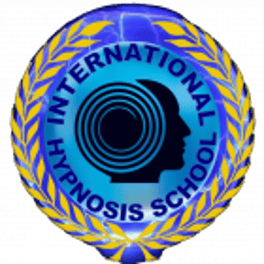 that you can start from home
Hello, dear fellow Healers!
If you are looking for ways to start a spiritual business from your home, you have come to the right place. There are many ways to monetize your spiritual gifts, knowledge, and wisdom.
In this guide, will explore a few ideas for the types of spiritual businesses you can run from home with minimal investment.
Meditation
If your superpower is meditation, you can teach others how to meditate.
With the rise of mindfulness and wellness trends, meditation has become more popular than ever before, and many people are looking for ways to incorporate it into their daily lives. If you are someone who has a gift for meditation, there are many ways you can share your skills and help others learn to meditate.
One option is to run workshops or courses on meditation. Whether you have a formal background in meditation or simply have experience with the practice, you can create a program to teach others how to meditate.
You can structure the course to cover different types of meditation, such as focused attention, self-acceptance, Tantric meditations, or Shamanic Soul Journey meditations, and provide guided practice sessions for participants. You can also include educational components, such as the science behind meditation and the benefits it can have for physical and mental health.
Another option is to make audio recordings of guided meditations for sale. Many people prefer to meditate with the guidance of an experienced teacher, and pre-recorded meditations can be a fantastic way to provide this support.
You can create guided meditations for different purposes, such as stress reduction, anxiety relief, or improving focus, and offer them for sale on your website or through online marketplaces like Etsy and Gumroad.
If you enjoy writing, you can also create scripts for guided meditations and sell them to other meditation facilitators. Many teachers and coaches are looking for new and interesting ways to engage their students, and original meditation scripts can be a valuable resource.
You can create scripts for different meditation styles, such as visualization or mantra meditations, and offer them for sale on your website or through meditation-focused marketplaces.
One of the best things about sharing your meditation skills is that you can do it from the comfort of your own home. You can run workshops or courses virtually through platforms like Zoom, Skype, or Google Hangouts, making it easy to reach people from all over the world.
Whether you prefer to run workshops or courses, create audio recordings, or write scripts for others to use, there is a growing demand for these services. By offering your unique perspective and expertise, you can help people improve their mental and physical well-being while building a fulfilling career
Spiritual Coaching
If you have a gift for coaching, you can offer spiritual coaching sessions.
In today's fast-paced world, people often find themselves struggling with various life challenges that can lead to feelings of confusion, uncertainty, and unfulfillment. While many seek help through traditional therapy or counseling, others may turn to spiritual coaching as a way to find deeper meaning and purpose in their lives.
Spiritual coaching is a form of coaching that focuses on the spiritual aspect of a person's life. It is a process of helping individuals connect with their inner selves and discover their purpose and potential. A spiritual coach is someone who guides and supports individuals in their journey towards personal and spiritual growth.
One of the benefits of choosing spiritual coaching as your business is that it can be done online, making it accessible to anyone, anywhere in the world. All that is needed is an internet connection, a computer, a web camera, and a microphone. Spiritual coaches can offer one-on-one sessions or group coaching sessions, depending on the needs of their clients.
To become a spiritual coach, one does not necessarily need to have a formal education or certification. However, it is important to have a deep understanding of spirituality and the ability to connect with individuals on a personal level. Many spiritual coaches have backgrounds in counseling, psychology, or other related fields, but this is not a requirement.
If you have a gift for coaching and a passion for spirituality, spiritual coaching can be a fulfilling and rewarding career. In addition to offering one-on-one sessions, spiritual coaches can also use their coaching expertise to write books, guides, manuals, or prerecorded coaching programs. These can be published with KDP Amazon and sold on your own website or through various online marketplaces.
If you are new to the publishing world, check out my Guide to Publishing a Gratitude Journal on KDP Amazon. ($9.99) With this easy-to-follow step-by-step guide, you will be able to create your own Gratitude Journal and submit it to KDP Amazon within a couple of hours. And once you see how easy it is, you'll be able to replicate this process with any of your books.
To get started as a spiritual coach, it is essential to have a website so that potential clients can find you. Your website should include information about your coaching services, your background, and testimonials from satisfied clients. It should also include a way for clients to contact you and a way to process payments. PayPal and Stripe are two popular payment processing options, but there are many other options available.
Spiritual coaching is a powerful tool for personal and spiritual growth, and the demand for this service is increasing every year. As a spiritual coach, you have the ability to make a profound impact on people's lives and help them achieve their full potential.
Crystal Healing
If you have a gift for working with crystals, there are many ways you can use your talents to help others.
Of course, you can work with clients in person, but here we are discussing how to run your business from home, so we'll focus on that model only.
One option is to offer virtual consultations, where you can advise clients on which crystals to use for their specific needs. This can involve discussing the properties of different stones and how they can be used to address different physical, emotional, and spiritual issues. You can also provide guidance on how to use the crystals.
Another way to share your crystal healing expertise is to record guided healing sessions. These can take the form of meditations or visualizations that help clients connect with the energy of specific crystals and use them for healing purposes. These sessions can be made available for purchase on your website or through online marketplaces.
You can also write and publish books and manuals about crystal healing. These resources can provide in-depth information about the properties of different crystals and how they can be used for healing. You can include guidance on how to choose and care for crystals, as well as techniques for using them in healing rituals and practices.
Finally, you can run virtual classes and courses on crystal healing. These can be structured as multi-week programs that cover various aspects of crystal healing, such as how to use crystals for specific ailments or how to create crystal grids. You can use video conferencing platforms like Zoom or Google Meet to deliver these classes, and you can offer recordings for those who cannot attend the live sessions.
Tarot Reading
Tarot is a powerful tool for self-discovery and guidance, and if reading Tarot is your superpower, you have the potential to help many people through virtual consultations and readings. With the rise of the internet, it has become easier than ever to connect with clients from all around the world and build a thriving business as a Tarot reader.
To get started, the first step is to create a website or online presence where people can find you. You will need to set up a website where you can showcase your services and provide information about your background and approach to Tarot.
Popular options for website hosting are Wix and WordPress. I personally prefer Hostinger. You cannot beat their pricing -$2.99 per month. Their website builder is quite easy, no coding is needed. You can get a discount on your hosting plan with this referral link: Hostinger (Affiliate disclosure: this is an affiliate link)
You should also consider creating social media accounts to promote your services and connect with potential clients. Tarot readers do very well on Instagram, Tik-Tok, and Facebook.
In terms of services, you can offer individual Tarot readings through video calls or messaging platforms. During the consultation, you can provide guidance and insights to the client based on their specific situation and the cards that are drawn. You can also offer more specialized readings, such as relationship readings, career readings, or past life readings.
If you prefer not to work with individual clients, you can offer general Tarot readings on platforms such as YouTube or Twitch. This can help you reach a wider audience and build a following, which can lead to potentially high ad revenue from these platforms.
In addition to offering readings, you can also write books, manuals, and guides on tarot reading. This can help you establish yourself as an expert in your field and provide a valuable resource for those who are interested in learning more about Tarot.
Finally, you can run live or prerecorded classes and courses on Tarot reading. This can help you share your knowledge with others and provide a more comprehensive understanding of the tarot for those who are interested in learning more.
The opportunities to build a successful virtual business are endless. By establishing an online presence, offering individual or general readings, creating content, and running courses, you can share your gift with others and build a fulfilling career as a Tarot reader.
If you need more help in starting a Tarot reading business, check out "The Business of Tarot" ($25). In this workshop, you will learn everything you need to start making money by doing Tarot readings
Astrology
Astrology is a fascinating subject that has been around for thousands of years. If you have knowledge in astrology, you can use your skills to provide valuable services to others.
One of the most popular ways to offer astrology services is through virtual consultations. With video conferencing platforms like Zoom or Skype, you can easily connect with clients from all over the world. During these consultations, you can provide personalized insights and guidance based on the individual's birth chart
Another way to offer astrology services is by providing readings in written format.
In addition to consultations and written readings, you can also use your astrology knowledge to create valuable resources for others. This can include writing books, guides, manuals, and recording classes and courses.
Yoga
If Yoga is your area of expertise, you can monetize this knowledge and skill by prerecording your classes. This allows students to access your classes whenever they want, which is perfect for those with busy schedules or who prefer to practice at home. You can offer your videos for sale on your website or through a platform like Udemy or Skillshare.
Another option is to offer membership programs. This is a subscription-based service where students pay a monthly fee to access your live and prerecorded classes. This provides a steady source of income and encourages students to practice with you regularly. You can use platforms like Patreon or Teachable to set up your membership program.
If you prefer to teach live classes, you can do so virtually. This allows you to reach students from all over the world and removes the need to rent studio space. You can use platforms like Zoom or Skype to teach live classes, and students can book and pay for classes through your website.