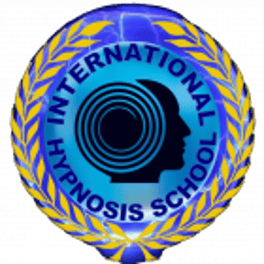 Anosmia Hypnosis Specialist
Prerequisites: Hypnosis training is required. As a minimum, 40-hour standard hypnosis training.
There is no exam. You will receive a certificate of completion: Certified Anosmia Hypnosis Specialist
Streamlined Accessibility: Gain instant access even from your smartphone.
Uninterrupted Access: Enjoy a full year of hassle-free file access, allowing you to retrieve your files countless times without the need to download them.
Permanent Downloads: Download and securely store the files indefinitely, ensuring you can keep them with you forever.
The course is hosted on the Podia platform. The blue 'Ready to enroll' button will redirect you to Podia, where you can complete your purchase.
By enrolling in the course, you are agreeing to the terms of the services
In this course you will learn:
How to screen potential clients

Effective pre-talk

Step-by-step session

How to customize the Anosmia hypnosis program for each client
Step-by-step guide

Hypnotic scripts

PDF hangouts to give your clients

Detox guideSmell training guide

Simple energy healing techniques to teach your clients to use in conjunction with hypnosis

Intake forms
Governmental regulations that oversee hypnosis practice vary from country to country, and even state to state within the USA. It is up to you to check your local business regulations and practice within the law. At this time, in the USA, hypnotism is a self-regulating profession and requires no licensing.
Accreditation: International Hypnosis School is not accredited by any governmental body, just like most hypnosis schools. Hypnosis is a self-regulated profession and does not require any formal diploma or accreditation.
My goal is to pass on real knowledge that was acquired from real experience. No unnecessary fluff and useless fillers. Only real practical knowledge, so you can succeed as a professional hypnotist and build a thriving business in the real-world helping real people.
Anosmia - the loss of the sense of smell
Approximately 1 in 8 Americans suffer from some kind of smell dysfunction.
It's whooping 13 million people.
Approximately 3 percent of Americans have no sense of smell at all.
It's such a widespread issue, yet there are very few resources available.
You can help your clients to recover their sense of smell or at least improve it to some degree. Even a small improvement makes a huge difference in the quality of life.
If you are not sure if this course is right for you, call +1 (888) - 913 - 6886 (USA number)or schedule a 15-minute career strategy call in the form below