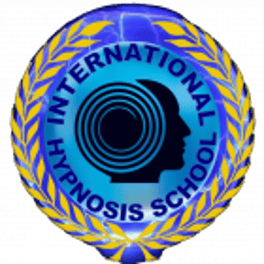 Professional Hypnotist Certification Course
Fully pre-recorded classes, study at your own pace.
$999 (or 4 payments of $285)
Bonus #1: Free access to the Stop Smoking Specialist Certification Course (reg. price $399)
Bonus #2: Free access to the Anosmia Hypnosis Specialist Certification Course (reg. $99)
Bonus #3: Business Bootcamp - everything you need to know to start your hypnosis practice and market your services (reg $99)
Bonus #4: Additional Zoom meetings for ongoing support: every Friday at 12 noon EST
Streamlined Accessibility: Gain instant access even from your smartphone.
Uninterrupted Access: Enjoy a full year of hassle-free file access, allowing you to retrieve your files countless times without the need to download them.
Permanent Downloads: Download and securely store the files indefinitely, ensuring you can keep them with you forever.
By enrolling in the course, you are agreeing to the terms of the services
Time-sensitive!
Our Business Bootcamp reopens on October 21, 2023
4 workshops live on Zoom. 12 noon - 2 pm EST (New York Time)
October 21: Build your toolbox (resources that you can add to any of your future packages)
Supercharge your offerings and enrich your future packages. Elevate your practice with a wealth of tools that set you apart from the rest.
November 4: Build a low-ticket mini-program
Learn the art of crafting enticing, low-ticket mini-programs that will attract a wide audience, ensuring a steady stream of clients while you share your shamanic wisdom.
November 18: Build mid-ticket program - $500+
Take the next step towards financial abundance by creating mid-ticket programs that offer deeper transformation and value, all while increasing your income.
December 2:Build your Signature program - $2.000+ (Yes, you can do that!)
Achieve the pinnacle of success in your shamanic practice by crafting signature programs that command premium prices and reflect your unique gifts as a healer.
The workshops are scheduled two weeks apart which is perfect for each step to be completed. You'll stay on track and accountable alongside a community of fellow healers. No more procrastination – it's time to turn your dreams into reality!
As a special gift to our dedicated community, these workshops are FREE for those who are taking our Professional Hypnotist or Shamanic Healing Practitioner Certification courses. I believe in supporting your growth every step of the way.
My name is Guzalia Davis. I am a professional hypnotist, NLP Master, Certified Hypnosis Trainer & Member of the International Certification Board of Clinical Hypnotherapy (ICBCH).
I have built a successful full-time hypnotherapy practice based in Columbia, Maryland. Have worked for years, and still do, with private clients and large groups. I love my job and I am lucky beyond my dreams to have built a very rewarding career by doing what I love.
And now I want to help you to build a career that is rewarding emotionally and financially. There is never been a better time to become a hypnotist! Thanks to the internet, you can do that in the comfort of your own home at a much more affordable price. There are no transportation or hotel expenses and no time you'd have to take off from work. If you are ready to build a new career and financial freedom, you are at the right place!
No experience is necessary. There are no prerequisites for taking this course.
I guarantee that by the end of this course, you will be able to hypnotize and help people resolve common issues. You will have enough skills to start your own thriving hypnosis business. You will be able to help your clients overcome everyday challenges.
Upon successful completion of the exam, you will receive a printable certificate with the designation of your choice:
Certified Hypnotist

Certified Consulting Hypnotist

Certified Professional Hypnotist
What is included in the course:
Study online at your own pace - you can acquire a new profession from the comfort of your home.

Complete assignments after each class - to practice the new skills and trigger a personal transformation.

Attend live Zoom classes and meetings.

Get ongoing support in our private Facebook group and practice your skills with other students.

Build your business as you study. You will find in this course all the information you need to start a business and market your services.

Create your first Signature Offer, and create your first passive income stream.
In this course you will learn:
Effective intake interviews with clients

Hypnotic InductionsDeepening of the hypnotic state

How to create hypnotic amnesia

Levels of hypnotic trance

Trance terminationEricksonian/Conversational/Covert Hypnosis

Coaching

Rapport building

Profiling like a spy!

Face reading

Handwriting analysis

How to work with hypnotic scripts and create them on your own

How to work with clients online and in an office

How to run private and group sessions

How to legally start your hypnosis business

How to market yourself
Ready to Use Protocols Included:
Smoking Cessation: cigarettes, cigars, vaping, marijuana, tobacco chewing. (bonus course)

Hypnosis for Anosmia (bonus course)

Behavior Transformation Mastery Hypnosis & Coaching

Hypnosis & Coaching for Over-Givers

Accertiveness Training Coaching

Hypnosis & Coaching for Content Creators & Public Speakers

Hypnosis & Coaching for Sleep: DreamWeaver Protocol

Fear of Driving

Fear of Flying

Caffeine Withdrawal

Weight Management
These protocols include everything you need to start offering these services to the public: guides, hypnosis scripts, needed forms: intake/evaluation, agreements, and some even include their own marketing guide and sales copy drafts to help you get started.
You will learn how to apply your new skills to solving common issues.
fears (spiders, flight, public speech...)

getting rid of bad habits

installing beneficial habits

pain, stress & sleep management

confidence, resilience, stamina

academic & sports performance

removing unwanted cravings

relaxation

weight management

smoking cessation
Manual

Video classes (Lots of them!)

Video demos

Hypnotic scripts (lots of them!)

Step-by-step outline for your hypnosis sessions

A guide for setting up your practice/business legally

Marketing Guide

Workshop for creating your own Signature programs, classes, and courses

Workshop for creating active and passive streams of income with the learned skills

Client's intake forms templates.

Emails drafts.

Scheduling, payment, and cancellation policy drafts.

Text drafts for your website

List of suggested gadgets and software for running online sessions, recording, and editing audio and video.

Self-publishing workshop (publishing is a great marketing tool, it will help you to position yourself as an authority and create additional income)
Governmental regulations that oversee hypnosis practice vary from country to country, and even state to state within the USA. It is up to you to check your local business regulations and practice within the law. At this time, in the USA, hypnotism is a self-regulating profession and requires no licensing.
Accreditation: International Hypnosis School is not accredited by any governmental body, just like most hypnosis schools. Hypnosis is a self-regulated profession and does not require any formal diploma or accreditation.
My goal is to pass on real knowledge that was acquired from real experience. No unnecessary fluff and useless fillers. Only real practical knowledge, so you can succeed as a professional hypnotist and build a thriving business in the real-world helping real people.
Regulations and licensing requirements
I have broken down this course into more digestible bite-size lessons with the required practice of each new skill. So, everything you'll learn embeds gradually and becomes second nature. There is a huge difference between learning hypnosis and actually becoming a hypnotist.
I also wanted to make it more of a personal transformation and healing journey for the students. Throughout this course, you will go through a lot of trance work. Can't heal others without healing yourself first. Can't lead others onto the journey you haven't walked yourself. Metaphysical elements will be implemented.
It's a hypnosis course that meets the golden standard criteria and follows all the guidance from the National Guild of Hypnotists (NGH) and the International Certification Board of Clinical Hypnotherapy (ICBCH)... but sprinkled with Magic where it's appropriate.
Are you ready for that kind of journey?
If you are not sure if this course is right for you, call +1 (888) - 913 - 6886 (USA number)or schedule a 15-minute career strategy call in the form below
Certified Professional Hypnotist Course
Fully pre-recorded classes, study at your own pace.
$999 (or 4 payments of $285)
Bonus #1: Free access to the Stop Smoking Specialist Certification Course (reg. price $399)
Bonus #2: Free access to the Anosmia Hypnosis Specialist Certification Course (reg. $99)
Bonus #3: Business Bootcamp: everything you need to know to start your hypnosis practice and market your services (reg $99)
Bonus #4: Additional Zoom meetings for ongoing support: every Friday at 12 noon Eastern Time
Streamlined Accessibility: Gain instant access even from your smartphone.
Uninterrupted Access: Enjoy a full year of hassle-free file access, allowing you to retrieve your files countless times without the need to download them.
Permanent Downloads: Download and securely store the files indefinitely, ensuring you can keep them with you forever.
The course is hosted on the Podia platform. The blue 'Ready to enroll' button will redirect you to Podia, where you can complete your purchase.
By enrolling in the course, you are agreeing to the terms of the services
Frequently Asked Questions
What certification is required for starting a hypnosis business?
In the USA, hypnotism is a self-regulated profession. There is no governmental body that oversees the practice of hypnotism. There are no certification or licensing requirements for offering hypnosis services to the public. In simple language, if you have the knowledge and skills, you do not need any certification to start a hypnosis business. However, the laws change quickly and they may vary from state to state. Check with your state's regulations.
Which course should I pick?
There is an overwhelming variety of courses available. And every course facilitator says that their course is a "must". New hypnotists get sucked into this course machine easily. I've seen people take course after course after course... yet, many never end up never seeing a client. Taking more courses will not make you a better hypnotist and certainly won't guarantee a successful business. Just like with any career or business, you should plan and strategize carefully. Otherwise, you may waste lots of time and money for nothing. Decide first on the business model for your hypnosis practice. Which path would you prefer?
- Entertainment - comedy hypnosis
- Hypnosis audio recording production
- Offering one-on-one services
- Offering corporate services
- Publishing - writing books about hypnosis, self-help, hypnosis scripts... and so on...
- Education - teaching hypnosis to others
Some hypnotists prefer to niche down and some do a few different things. Find a teacher with experience in the area of your choice. Don't learn hypnosis from a comedy hypnotist if all you want to do is to help people quit smoking.
Can anyone learn hypnosis?
Yes, anyone can learn hypnosis.
What are the prerequisites for taking hypnosis courses?
There are none. No high degree diploma is required. No one will even ask for your high school diploma.
What is the difference between hypnosis and hypnotherapy?
In some states, the word hypnosis and hypnotherapy, hypnotist, and hypnotherapist are used interchangeably and carry the same meaning. In many other states, the designation hypnotherapist is reserved for licensed professionals like psychologists, psychiatrists, etc. I would strongly advise choosing the hypnotist designation.
What are the letters after the hypnotist's name mean?
These are the letter designations and abbreviations. The most common ones: CH and Cht - certified hypnotists or certifies hypnotherapists. How do you choose a proper designation for a new hypnotist? Commonly used: Certified Hypnotist, Consulting Hypnotist, Professional Hypnotist.
The designation may seem important to the new hypnotists, but they don't mean anything to the clients. The clients only care about getting their issues/pain resolved, they do not care about how you call yourself.
Focus on getting proper education and acquiring experience. Don't waste your time worrying about how to call yourself and if your certificate looks impressive enough. This is from my own experience: I have over 50 diplomas, certifications, and awards. I remember covering an entire wall from the ceiling to the floor in my first office. I've displayed the ones I was the proudest of. Not one client ever, not even once, looked at them!
How long does it take to learn hypnosis?
It depends on your goal. How do you plan to use your hypnosis skills?
The foundations of hypnosis and skills to hypnotize yourself and others can be learned in as little as a few hours. The length of the programs depends on the depth of the studies they offer and may vary from 40 hours to 3 years.
Standard basic professional hypnotist certification commonly requires 40 hours.
For example, HMI (Hypnosis Motivational Institute in California) requires 720 hours for a diploma in clinical hypnotherapy.
40 hours program is sufficient for starting to help your clients with common issues like smoking, weight management, fears, bad habits, etc.
Advanced professional hypnotist certification commonly requires 60 hours. That would offer more in-depth studying of more complex hypnosis protocols like regression or parts therapy.
Specialization courses such as smoking cessation, past life regression, parts therapy, and sports performance improvement... usually have standard prerequisites - basic hypnosis skills.
If I'll take your course, will I be eligible for getting certified with other hypnosis organizations, boards, guilds, etc?
No. Each organization issues certificates only for its own courses. If you wish to get certified with a specific organization, you will need to take their course.
How do I pick the right strategy to enter the hypnosis industry?
It may be very helpful to consult with experienced hypnotists in the field of your interest. Make sure to get more than one opinion.
What does it take to start offering hypnosis services to the public?
You will need proper hypnosis knowledge and skills and a genuine desire to help people.

You will need to register your business according to your state requirements and set up a tax account.

You will need the means to deliver your services: a computer and internet connection for the virtual appointments and space/office for the in-person appointments.

You will need to create a way to be found - a website, put your business on Google Maps, social media presence, etc.

You will need to actively market your services.
Why there is such a huge price range for the hypnosis courses?
That depends on the value the facilitator places on the course and on the investments it requires. When I run live in-person courses, I have major expenses: rent for the space to fit all the students, insurance that this venue requires, materials - printed manuals, DVDs, etc, and food and drinks for the students. I have to incorporate all these expenses into the price of the course. When I run a live online course, I don't have to pay rent or provide physical materials. So, I can lower the price for the course. Still, if I'm running live, I have to devote enough time to create the course and run it. During that time, I will not be able to see my private clients, I won't be mentoring, I won't be writing, etc. I price my course according to what my time would normally be worth. Pre-recorded courses are offered at a much lower price as they only require time for creation and very little time for maintenance.
Do you offer one-on-one training?
Yes. My standard hourly rate is $250
Will I be able to accept insured clients once I'm certified?
No. You are not a licensed medical or mental health care professional. Insurance doesn't cover your services. The hypnosis business is a cash-based business. I don't have an office.
Can I see clients in my home?
I personally know many hypnotists that successfully work from home. I myself in the past occasionally have seen clients in my home. While working from home may have many perks, I would strongly advise against it.
Here are just a few reasons why you should not invite your clients into your home:
It's not safe.

It blurs the boundaries between you and your client.

It's inconvenient for your family.

Your neighbors may complain.

You will have to deal with clients' dirty shoes and bad smells, especially if they smoke. If a smoker sits in your chair or a couch, it's almost impossible to get rid of that smell.

Strangers will be using your bathroom. Do you really want that?

You may be perceived as less professional or/and less successful.

Your appointments may last a lot longer than you plan. It is much harder to end an appointment on time at home than it is in a formal setting in the office. Some clients are just very needy and clingy, you will have a hard time getting them out of your house.

Some people just don't understand boundaries and are disrespectful to other people's time and privacy. I've heard so many stories about clients that just pop up without a scheduled appointment and even in the middle of the night.

If you don't have an office, offer virtual hypnosis via Zoom, Skype, or another video conferencing platform.
I want to see clients online but I am worried that it may not be as effective.
Virtual hypnosis is just as effective as in person. It is a voice-based modality. As long as your client can hear and understand you well, hypnosis will work. As Jim Kellner, a professional hypnotist, and comedian, said in one of our interviews, "The hardest part of working online is convincing clients that it works."
In my courses, I emphasize the skills needed for conducting virtual appointments successfully. As the world changes, we have to adapt and learn to work with the resources that are available to us. Hypnotists that are used to working full-time in person in the office, have a difficult time switching to virtual hypnosis. Old habits die hard even for hypnotists. It is best, to learn to work with clients both, online and in-person, from the very beginning. By practicing both, you will not experience any difficulties transitioning from online to the office and back. This way, you will adapt your business easily to the global and your personal life changes.
What is the earning potential for a starting hypnotist?
Just like with any business, it all depends on your skill level, the local market if you are offering local services, how many streams of income you'll create with your hypnosis practice, the amount of effort you put into the marketing...
It's important to understand that getting your training and certification is the easiest part. What you'll do afterward that what really matters. I personally know people that got great training and have not seen a single client. I know many hypnotists who even after many years were not able to pass part-time earnings. I also know hypnotists that have created 6-figure incomes for themselves.
If you are just starting out:
Don't quit your day job just yet.

Take your business seriously.

Strategize carefully.

Devote enough time to build your hypnosis practice

Create content to promote your services - videos, audio, articles... People don't know who you are, your content is the best way to show it.

Market like your life depends on it.
If you dream of having your own business because you think you'll have to work less than with a regular job, then it's not for you. Growing any business takes a lot of work. It's not for everyone. If it was easy, everyone would have a business, but that's not the case.
It may take a full year to build your full-time practice. But there's no limit to how much you can grow your income over time, especially when you'll start adding passive income streams as with writing books about hypnosis or selling hypnosis and meditation audio programs.
Hourly fees for hypnosis services in the USA: $45 - $275
I am located in Maryland, and I charge $250 for 1-hour or $400 for 2-hour sessions. Smoking cessation is usually done in 1 - 4 sessions with prices ranging from $150 to $950. I do mine in a single session and charge $400.
Private and group hypnosis and coaching packages vary widely both, in length and price. My programs range from $99 to $3,500. I also have a few clients that I don't lock into programs, they come back on their own schedule, 1 - 4 times per month, which generates very substantial monthly income for years now. As you can see, it is very possible to earn a full-time income by doing hypnosis. It gets even better once you'll add books and digital products to create passive income.