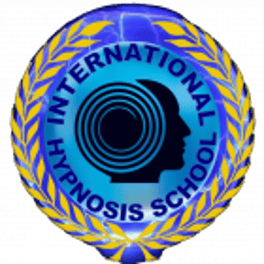 Smoking Cessation Specialist
Hypnosis training is required. As a minimum, 40-hour standard hypnosis training.
Upon successful completion of the exam, you will receive a printable certificate with the designation of your choice:
Certified Smoking Cessation Specialist

Certified Tobacco Cessation Specialist

Certified Stop Smoking Specialist
Study online at your own pace - you can acquire a new profession from the comfort of your home.

Attend live Zoom classes and meetings.

Get ongoing support in our private Facebook group and practice your skills with other students.

Build your business as you study. You will find in this course all the information you need to start a business and market your services.
In this course you will learn:
How to screen potential clients

Effective pre-talk

Step-by-step session

How to customize smoking cessation for each client

How to create your signature program and become an expert in this field

How to run group smoking cessation

How to market your services
Video presentation

Video demonstrations of hypnosis sessions with clients in the office

Video demonstrations of hypnosis sessions with clients via Zoom/Skype

Phone session demo

Video demonstrations of working with cigarettes and chewing tobacco addiction

Video demonstration of teaching clients stress-management techniques

A step-by-step outline of a Smoking Cessation

Hypnotic scripts (smoking cessation, tobacco chewing, vaping, marijuana)

Intake forms drafts

Payment and cancellation policy drafts

Text draft for your website

Marketing Guide
Governmental regulations that oversee hypnosis practice vary from country to country, and even state to state within the USA. It is up to you to check your local business regulations and practice within the law. At this time, in the USA, hypnotism is a self-regulating profession and requires no licensing.
Accreditation: International Hypnosis School is not accredited by any governmental body, just like most hypnosis schools. Hypnosis is a self-regulated profession and does not require any formal diploma or accreditation.
My goal is to pass on real knowledge that was acquired from real experience. No unnecessary fluff and useless fillers. Only real practical knowledge, so you can succeed as a professional hypnotist and build a thriving business in the real-world helping real people.
Smoking Cessation is a real bread-and-butter of a hypnotist.
You will have to promote yourself to acquire the first dozen of clients, and then the referrals will start coming in.
Now, more people than ever want to quit smoking due to the falling economy and the continuous raising of tobacco prices.
My clients now say that they just can no longer afford to smoke.
Smoking cessation is usually done in 1 - 4 sessions. Prices range anywhere from $100 to $950. I do it in a single 2-hours session. I charge $400 for a single smoking cessation session (in Maryland, USA).
If you are not sure if this course is right for you, call +1 (888) - 913 - 6886 (USA number)or schedule a 15-minute career strategy call in the form below
Smoking Cessation Specialist Certification Course
Fully pre-recorded classes, study at your own pace.
$300 (or two monthly payments of $155)
Enrollment for this course is closed
Attention! You can get this course for free with the Professional Hypnotist Certification Course
I want to see clients online but I am worried that it may not be as effective.
Virtual hypnosis is just as effective as in person. It is a voice-based modality. As long as your client can hear and understand you well, hypnosis will work. As Jim Kellner, a professional hypnotist, and comedian, said in one of our interviews, "The hardest part of working online is convincing clients that it works."
In my courses, I emphasize the skills needed for conducting virtual appointments successfully. As the world changes, we have to adapt and learn to work with the resources that are available to us. Hypnotists that are used to working full-time in person in the office, have a difficult time switching to virtual hypnosis. Old habits die hard even for hypnotists. It is best, to learn to work with clients both, online and in-person, from the very beginning. By practicing both, you will not experience any difficulties transitioning from online to the office and back. This way, you will adapt your business easily to the global and your personal life changes.