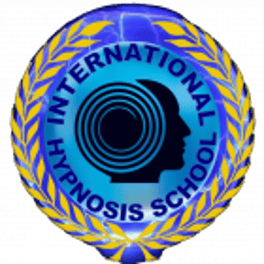 for the new therapists, hypnotists, coaches, and healers
Our Business Bootcamp is designed specifically for new therapists, hypnotists, coaches, and healers. You will learn everything you may need to kickstart your business, attract clients, and succeed in the industry. I am sharing what helped me build my business, so you can too thrive and succeed!
Our Business Bootcamp reopens on October 21, 2023!
4 workshops live on Zoom. 12 noon - 2 pm EST (New York Time)
October 21: Build your toolbox (resources that you can add to any of your future packages)
Supercharge your offerings and enrich your future packages. Elevate your practice with a wealth of tools that set you apart from the rest.
November 4: Build a low-ticket mini-program
Learn the art of crafting enticing, low-ticket mini-programs that will attract a wide audience, ensuring a steady stream of clients while you share your shamanic wisdom.
November 18: Build mid-ticket program - $500+
Take the next step towards financial abundance by creating mid-ticket programs that offer deeper transformation and value, all while increasing your income.
December 2: Build your Signature program - $2.000+ (Yes, you can do that!)
Achieve the pinnacle of success in your shamanic practice by crafting signature programs that command premium prices and reflect your unique gifts as a healer.
The workshops are scheduled two weeks apart which is perfect for each step to be completed. You'll stay on track and accountable alongside a community of fellow healers. No more procrastination – it's time to turn your dreams into reality!
As a special gift to our dedicated community, these workshops are FREE for those who are taking our Hypnosis or Shamanic certification courses. I believe in supporting your growth every step of the way. For the rest, it's $99.
Choose the Best Business Model
I will guide you through choosing the best business model for your specific field. We will discuss the pros and cons of each model and help you determine which one will work best for you and your clients. You will leave with a clear understanding of the type of business you want to build and how to move forward.
What You Need to Set Up Your Business and Start Seeing Clients
Will focus on the essentials of setting up your business and starting to see clients.
How to Position Yourself as an Expert in Your Field
We will discuss how to position yourself as an expert in your field. We will cover topics such as branding, networking, and how to build credibility with potential clients. You will leave with a solid understanding of how to establish yourself as an authority in your industry.
Marketing
Marketing is a crucial aspect of any successful business. We will dive into the strategies that work best for hypnotists, coaches, and healers. From social media to email campaigns, we will teach you how to attract clients and build a solid marketing plan that works for you.
Passive Income Streams
We will explore passive income streams. We will discuss different ways you can generate income without actively seeing clients, such as creating digital products or offering online courses. You will leave with a clear understanding of how to diversify your income and create passive revenue streams.
Become more Confident
This workshop is designed to help you become more confident and stop shying away from the camera.
Productivity and Focus
Tips and strategies to help you stay focused
7 Hypnosis audio recordings
7 hypnosis audio recordings for helping you overcome self-sabotage and procrastination, boost your confidence, and generally for success.
Pre-recorded part of our Bootcamp:
Ready for instant access
Once enrolled, you will receive a greeting email from me. Please reply to confirm that you got it. All the following communication will be sent to you to the same email address: workshops reminders and Zoom logins. If you don't see an email from me within 24 hours, please contact me atguzaliadavis@gmail.com
Streamlined Accessibility to the pre-recorded materials: Gain instant access even from your smartphone.
Uninterrupted Access: Enjoy a full year of hassle-free file access, allowing you to retrieve your files countless times without the need to download them.
Permanent Downloads: Download and securely store the files indefinitely, ensuring you can keep them with you forever.
The course is hosted on the Podia platform. The blue 'GET STARTED' button will redirect you to Podia, where you can complete your purchase.
By enrolling in the course, you are agreeing to the terms of the services
$99 (non-refundable)