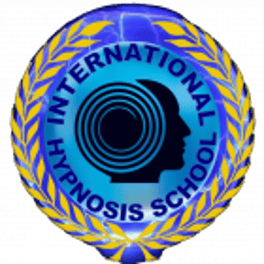 Tarot Alchemy: Queen Ascension
Are you ready to embark on a transformative journey that merges ancient wisdom with modern self-discovery?
This course is a unique exploration of archetypal energies that will empower you to embrace your fullest potential and navigate life's intricacies with clarity and confidence.
Course Overview:
In this immersive course, you'll dive deep into the world of Tarot Queen archetypes, discovering how these powerful energies can guide you towards personal growth, empowerment, and a deeper connection with yourself and the world around you. Whether you're new to Tarot or an experienced practitioner, this course offers valuable insights and practices that can enrich your life in profound ways.
What You'll Experience:
Understand the Essence: Explore the distinctive attributes of each Tarot Queen Archetype – Fire, Air, Earth, and Water – and learn how their energies influence different aspects of life.
Practical Applications: Discover how to apply Tarot Queens energies to enhance well-being, relationships, intuition, career, finances, and more.
Guided Journeys: Immerse yourself in guided meditations, visualizations, and trancework that connect you with the archetypal energies of each Queen.
Integrating into Daily Life: Discover practical ways to integrate Tarot Queen archetypes into your daily routines, style, living spaces, and more.
Course Details:
Streamlined Accessibility: Gain instant access even from your smartphone.
Uninterrupted Access: Enjoy a full year of hassle-free file access, allowing you to retrieve your files countless times without the need to download them.
Permanent Downloads: Download and securely store the files indefinitely, ensuring you can keep them with you forever.
🕒 Duration: This course is fully pre-recorded and designed to be completed at your own pace.
📚 Materials: Enjoy engaging video lessons, downloadable resources, audio recordings of healing sessions and guided meditations, and practical exercises.
🌟 Transformation: Immerse yourself in a journey of self-discovery, empowerment, and personal growth as you align with the archetypal energies that resonate with you.
**Disclaimer:** This course will not teach you how to read Tarot, it is for self-discovery and personal growth purposes. It does not involve fortune-telling or psychic predictions.
Join Us on this Transformational Journey:
Are you ready to tap into the ancient wisdom of Tarot Queen archetypes and transform your life from within? Join us on this enlightening journey of self-discovery, empowerment, and growth. By understanding and working with these archetypal energies, you'll gain insights, clarity, and the tools to create positive change in your life.
Enroll Now and Embrace Your Inner Queen!
Queen Ascension for Tarot Alchemists
Video presentation
Archetypal embodiment practices
Elemental energy harmonization
Audio recordings: healing sessions, trance-work, guided meditations: 12 audio recordings
Self-assessment materials
Guide for assessing others
The course files are hosted on the Podia platform. The blue 'Ready to enroll' button will redirect you to Podia, where you can complete your purchase. By enrolling in the course, you are agreeing to the terms of the services
$97
Queen Ascension for Tarot Professionals
Everything that Level 1 contains (Queen Ascension for Tarot Alchemists)
Plus:
Everything that you may need to work with your clients and to create your own course like this.
Queen Ascension for Tarot Alchemists
Hypnosis/meditation scripts: 23 in total
Drafts: forms, policies, sales page
Editable materials to share with your clients/students
Presentation script
Prerequisites: must have meditation/hypnosis skills
The course files are hosted on the Podia platform. The blue 'Ready to enroll' button will redirect you to Podia, where you can complete your purchase. By enrolling in the course, you are agreeing to the terms of the services
$197
If you are not sure if this course is right for you, call (+1) 301 388 8555 (USA number)or schedule a 15-minute career strategy call in the form below