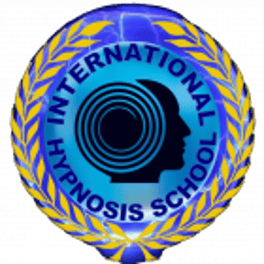 Ancestral Trauma Healing Practitioner
4-day live training on Zoom
On Sundays at 12 noon - 2 pm EST (New York Time)
October 22,
November, 5
November 19,
December 3, 2023
As you learn, you will also experience this protocol on yourself. I promise you a deeply healing and transformative experience.
$300
🌟 Join our inaugural enrollment for an exclusive opportunity to master this transformative protocol directly from the expert. Act now to benefit from our limited-time offer at a discounted price, before fees increase for future enrollments.
🌱 Heal the Deepest Wounds: Uncover the power to address deeply rooted traumas and generational patterns, surpassing the capabilities of conventional resources.
📚 Comprehensive Learning: Through a blend of theoretical knowledge and hands-on practice, you'll acquire the skills needed to effectively heal ancestral trauma.
🌟 Live Engagement: Active participation and practice are at the heart of our program. You must attend live sessions to experience the true power of this healing journey.
🌟 Profound Healing Experience: Trauma repeats until it's healed. Don't ignore your pain; heal it. Join us for a transformative journey to release old programming, fears, and limiting beliefs.
🙌 Who Should Join: Whether you're an experienced hypnotist/hypnotherapist, psychologist, therapist, meditation facilitator, coach, or completely new to the field with a genuine desire to help others, this program is designed for you.
📖 No Prior Experience Required: While prior knowledge of hypnosis and meditation is advantageous, it's not mandatory. We provide comprehensive instruction to ensure your successful facilitation of this protocol.
🎓 Certification: Upon successfully demonstrating your skills, you'll receive a prestigious certificate of your choice: Ancestral Trauma Healing Practitioner or Ancestral Trauma Healing Facilitator, issued by the International Hypnosis School and Apavarga Veda Center.
Course Outline:
📅 Day 1: Theory (Sunday, October 22nd, 2023)
- Recognizing Generational Trauma (many problems we experience are not even ours)
- Reading Your Clients (you can gather a lot of information from the words not said)
- Releasing Trauma
- How to structure and run your sessions
📅 Day 2: Healing Physical Health, Unborn Children, Birth Trauma, Childhood Trauma, and Parental Relationships (Sunday, November 5th, 2023)
📅 Day 3: Healing Relationships - Love, Friendships, Workspace, Society, World (Sunday, November 19th, 2023)
📅 Day 4: Healing Talents, Skills, Knowledge, Abilities, Work, Career, Business, Money, Wealth (Sunday, December 3rd, 2023)
Terms and Conditions:
🔒 Active Participation: Your presence during live sessions is crucial for the healing process. This is not a passive hypnosis session, and all participants actively engage in the process.
🎥 Video Recording: By enrolling, you agree to be video-recorded for training and promotional purposes.
📧 You'll receive login details within 24 hours, along with session reminders one day prior and 15 minutes before each session.
Don't let ancestral trauma hold you back. Join us on this transformative journey to heal and help others heal too. Reserve your spot now and become a certified Ancestral Trauma Healing Practitioner or Facilitator.
👉 Ready to take the first step towards healing?
The blue "ready to enroll" button will redirect you to the Podia platform. where you can complete the purchase. After the live training, the replays will be uploaded to your course hub.
Enroll now!
$300