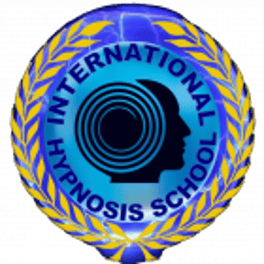 Sleep Hypnosis-Coaching Bundle
This is Your Gateway to Transforming Lives and Enhancing Sleep Quality!
Are you a hypnotist, coach, or meditation facilitator seeking to empower your clients to unlock the secrets of restorative sleep? Look no further! With the DreamWeaver bundle, you'll gain access to a treasure trove of tools and resources that will revolutionize your practice.
Why Choose DreamWeaver?
- Expertly Crafted: Each resource in the DreamWeaver bundle has been meticulously created by a seasoned professional in the field.
- Customizable: Tailor your coaching programs and sessions to meet your clients' unique needs, whether in-person or remotely.
- Comprehensive: I've left no stone unturned to equip you with everything necessary to facilitate positive changes in your clients' sleep patterns.
Join the ranks of successful hypnotists, coaches, and meditation facilitators who have transformed lives by helping individuals achieve the deep, restorative sleep they deserve. With the DreamWeaver Hypnosis and Coaching Resources Bundle, you're not just changing sleep patterns; you're changing lives.
Don't let your clients toss and turn another night. Embrace the DreamWeaver bundle, and together, let's guide them towards a future filled with peaceful, rejuvenating sleep.
Comprehensive Coaching Guide (142 Pages):
Discover the roadmap to helping your clients achieve better sleep in just 12 weeks. Whether you're working in-person or designing pre-recorded programs, this step-by-step guide ensures you have the expertise to guide them through their journey towards restful slumber.
Affirmations for Sleep Enhancement:
Boost your clients' confidence and mental fortitude with a collection of powerful sleep-focused affirmations. These affirmations will act as a beacon of positivity, leading them towards nights filled with peaceful dreams.
20 Hypnosis/Meditation Scripts:
Unlock the mystical world of deep relaxation and rejuvenation with our curated collection of hypnosis and meditation scripts. These scripts are your secret weapons for guiding your clients into a tranquil state of mind, paving the way for serene sleep experiences.
Journaling Guide:
Enhance your clients' self-reflection and mindfulness practices with a meticulously crafted journaling guide. Share this resource with your clients to help them document their sleep journey, gain insights, and track their progress.
What is included:
- Coaching Guide: 142 pages long PDF
- 20 hypnosis/meditation scripts
- Journaling guide to share with your clients: 4 pages long
- Affirmations
- Aromatherapy for sleep guide: 6 pages
- Crystal therapy for sleep guide: 4 pages
- Herbal Tea Guide & Recipes for Sleep: 10 pages
- Tips for working with scripts
- Commercial License granting you to use scripts to produce commercial recordings
The files are hosted on the Podia platform. The 'Ready to purchase' button will redirect you to Podia, where you can complete your purchase.
This bundle is included free of charge with our Hypnosis Training
By purchasing this package, you are agreeing to the terms of the services
$47 (non-refundable)