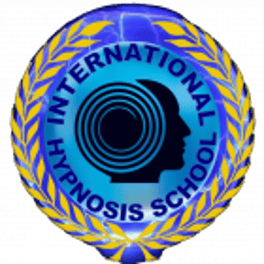 This membership is a perfect fit if:
You find yourself seeking additional support and guidance in your Hypnosis or Shamanic Healing Training.

You have acquired knowledge from various courses but struggle to apply it effectively in real-life situations.

You need help with starting your business/healing practice.

You need help with gaining more clarity on how to offer what you have to people.

You need help gaining confidence in working with clients

Running your hypnosis, therapy, coaching, or healing practice, but financial success and expansion feel out of reach.

You crave meaningful interactions with like-minded individuals on a similar journey.

You're seeking greater accountability to stay on track and progress effectively.
Weekly Zoom Meetings - every Friday at 12 noon EST (New York time)
Join our weekly Zoom meetings every Friday at 12 noon EST, where we gather to foster a vibrant community of like-minded individuals. These meetings are designed to support you with your studies, building business, and marketing. It's a safe space to share experiences, insights, and challenges. Here, you can ask your questions and get answers in real time. For those enrolled in our Professional Hypnotist Certification Course and Shamanic Healing Practitioner Course, this tier is included at no additional cost, you do not need to enroll here. For others, it's available for a modest investment of just $19.99 per month.
No replays are offered with this membership, only live Zoom meetings.
You can cancel at any time.
Once enrolled, you will receive a greeting email from me within a few hours. Please confirm the receipt of that email. Simply type into the SUBJECT line of your email: received.
This email will contain all the information pertaining to your membership and access link for the Friday Zoom Meetings.
If you have not joined our Facebook Group yet, please do, so you can communicate with other students and post your questions.
Please contact me if you need assistance at guzaliadavis@gmail.com
Classes schedule for the Premium Membership for the rest of 2023
Live on Zoom on Sundays at 12 noon EST (New York time)
If you can't make it live, you can catch up with replays.
The classes in 2024 will be run on the first or second Sunday of each month. The 2024 schedule will be posted soon.
September 10, 2023: Sleep Management.
You will learn how to help your clients get better sleep.
You will receive a pack of hypnosis scripts.
Certificate of completion will be issued by request: "Sleep Coach"
October 8, 2023: Women's Healing Circle
You will learn how to set up a Healing Circle as a paid membership service, whether locally or online.
Centered around Womb Healing, New Moon and Full Moon, Sacred Feminine Awakening, Letting go of past relationships and Manifestation.
What is included:
16 meditation scripts (the scripts are 2-3 pages long)

Progressive muscle relaxation script

Re-emergence script

Grounding practice script

4-page guide for organizing Women's Healing Circle online

Tips for working with scripts

Sales page draft

Commercial License
November 12, 2023: Tarot & Conversational Hypnosis
If you read Tarot, this class is for you! I will learn how to help your clients by implementing conversational hypnosis into seemingly usual Tarot reading.
December 10, 2023: Holiday Stress Management
Holiday season is busy and stressful for many. For some, it may be a mix of social anxiety, and financial burden. For some, it may bring to the surface all sorts of old traumas. For some, it may make loneliness unbearable.
You will learn how to help your clients get through possible challenges and enjoy the holidays more.
Terms and Conditions
1. Month-to-Month Subscription
The Membership operates on a month-to-month subscription basis. By enrolling in the membership, you agree to make monthly payments for the duration of your active subscription.
2. Cancellation Policy
You have the freedom to cancel your membership at any time without incurring any penalties. To cancel, simply notify us via email or through the designated cancellation process on our website. Once canceled, your membership will remain active until the end of the current billing cycle.
3. Non-Refundable Membership
Please note that the used months of the membership are non-refundable. If you decide to cancel your subscription, you will continue to have access to the membership benefits until the end of the current billing cycle. No refunds will be issued for any unused portion of the month.
4. Access to Files
During your active membership, you will have full access to all the materials, resources, and files made available to members. You may download and save any files received during your active membership to retain access to them even after your subscription has been canceled.
5. Loss of Access After Cancellation
Upon canceling your membership, you will no longer have access to the membership content, including all resources, materials, and benefits. Please ensure that you have downloaded any desired files before proceeding with the cancellation.
6. Email Notifications
To keep you informed, I will send weekly email notifications containing details about upcoming Zoom classes, meetings, and replays. These emails will ensure you stay updated on the latest events and opportunities within the Membership.
By proceeding with the enrollment process, you acknowledge and agree to the terms outlined in this agreement. I am committed to providing you with a supportive and enriching experience throughout your membership journey. Should you have any questions or concerns about these terms or your membership, please do not hesitate to contact me at guzaliadavis@gmail.com