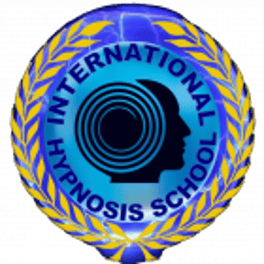 How to Thrive as a Hypnotherapist
Embarking on a career as a hypnotherapist is a noble pursuit fueled by a genuine desire to help people overcome their challenges and lead more fulfilling lives. As a female hypnotherapist, your unique perspective and compassionate approach can make a significant impact in this world. However, it's essential to recognize that taking care of the business side and thriving financially is crucial for you to fully dedicate yourself to those in need. In this article, we aim to shed light on the significance of financial well-being and how it enables you to provide your valuable services to a wider audience.
You chose this career because you possess a good heart and a deep-rooted commitment to helping others. Your work as a hypnotherapist is genuinely needed in this world, and you are a vital part of the healing process for many individuals. However, it's essential to understand that financial success is not synonymous with selfishness. By ensuring a steady income for yourself, you create a foundation that allows you to help more people, expand your reach, and invest further in your professional development.
Financial stability is a crucial aspect of any career, including hypnotherapy. It provides you with the freedom to focus on your clients without the constant worry of meeting your own basic needs.
By nurturing your financial well-being, you can:
Provide Hypnotherapy Full-Time: When your financial obligations are met, you can dedicate your time and energy to providing hypnotherapy instead of dividing your focus among multiple jobs. This allows you to enhance your expertise, refine your techniques, and deliver exceptional results to those seeking your assistance.
Expand Your Impact: Financial stability empowers you to broaden your reach and touch the lives of more individuals who can benefit from hypnotherapy. Whether it's investing in marketing efforts, creating digital resources, or hosting workshops, you can extend your influence and positively impact a larger audience.
Invest in Personal Growth: Thriving financially as a hypnotherapist enables you to invest in your own personal and professional development. By attending workshops, conferences, or advanced training programs, you can refine your skills, stay updated with the latest techniques, and continually enhance your effectiveness as a practitioner.
Serve Underserved Communities: Financial stability grants you the opportunity to extend your services to underserved communities or individuals who may not have access to the support they need. By offering reduced-cost or pro bono sessions, you contribute to the well-being of those who otherwise might not be able to afford your services.
Establish a Clear Brand
Develop a strong and professional brand identity for yourself as a hypnotherapist. Create a compelling website, business cards, and other marketing materials that reflect your expertise and unique selling points. A well-defined brand can attract more clients and enhance your professional image.
Target a Niche Market
Although I would not suggest starting niching when you just building your hypnotherapy practice, at the same time, I would like you to consider specializing in a specific area within hypnotherapy, such as stress management, weight loss, or smoking cessation. It's an "or - or" situation. You can do both - building a practice as a generalist and developing expertise in some specialty. Focusing on a niche can help you position yourself as an expert in that particular field, making it easier to attract clients who are specifically seeking assistance in that area.
Preferably, while you are working as a generalist, growing your clientele, and gaining experience, you can position yourself as an expert in multiple niches. It's just not going to happen overnight. Focus on one niche at a time. Build it, succeed at it, make it work for you, and then you can move your focus and invest time into developing a new area of your business.
Network and Collaborate
Build relationships with other professionals in related fields, such as psychologists, psychiatrists, doctors, or holistic practitioners. Collaborating with them can lead to referrals and mutual support.
Attend industry conferences, join local networking groups, and engage with online communities to expand your professional network.
Offer Packages and Programs
Along with offering single-session appointments, consider creating packages and programs that provide multiple sessions. This approach can encourage clients to commit to a series of sessions and provide you with more consistent income. Develop programs tailored to specific client needs, and clearly communicate the value and benefits of these packages.
Market Online
Leverage the power of the internet to reach a wider audience. Create informative content such as blog posts, videos, or podcasts that showcase your expertise and educate potential clients about the benefits of hypnotherapy.
Utilize social media platforms to share valuable content and engage with your audience. Consider offering online consultations or sessions to expand your reach beyond your local area.
Develop Referral Programs
Encourage satisfied clients to refer their friends, family, or colleagues to you by implementing a referral program. Offer incentives, such as discounted sessions or additional services, for each successful referral. Word-of-mouth recommendations can be a powerful source of new clients.
Continuously Educate Yourself
Stay updated with the latest developments in the field of hypnotherapy. Attend workshops, conferences, or online courses to enhance your skills and broaden your knowledge. Continuous learning can increase your expertise, instill confidence in your clients, and allow you to offer new services or techniques.
Consider Multiple Income Streams
Explore different avenues to generate income beyond one-on-one sessions. You could create and sell digital products, such as guided meditation recordings or self-help courses.
Write a book or ebook on hypnotherapy or related topics. Offer group sessions or workshops for small groups of clients.
Diversifying your income streams can provide stability and open up new opportunities.
Track Your Finances
Maintain proper financial records and track your income and expenses. Use accounting software or consult with a professional accountant to manage your finances effectively. This will help you make informed decisions, optimize your revenue, and ensure you're in compliance with tax obligations.
Don't rush to purchase every new gadget out there, subscribe to all sorts of apps, and enroll in every course you come across.
Things change so rapidly now, it seems as though we wake up every morning in a new world. Purchase only what you need right now, don't bug things for the future, because they will be outdated even before you'll put them to use.
Take care of yourself, so you can take care of others
As a hypnotherapist, you possess a powerful combination of empathy, skill, and passion to help transform lives. Recognizing the importance of financial thriving is not about being selfish but rather about empowering yourself to make a greater impact. By embracing the business side, nurturing financial stability, and continuously honing your craft, you ensure that you can give your all to those who need your help.
Remember, by taking care of yourself financially, you are enabling yourself to be the catalyst for positive change in the lives of many, leaving a lasting impact on the world.